Como corrigir erros no Android Studio?
Fala dev, professor Emerson aqui. É muito comum ler comentários de meus alunos no meu canal sobre erros enfrentados durante a Instalação ou durante o uso do Android Studio.
Nesse artigo irei deixar aqui algumas possíveis soluções para os erros mais comuns que você possa estar tendo.
Emulator: PANIC: Cannot find AVD system path. Please define ANDROID_SDK_ROOT
Esse erro é muito associado ao caminho da instalação do SDK. O Android Studio não permite que você utilize espaços ou caracteres especias no diretório onde você está instalando seus recursos.
Exemplos de um caminhos de instalação inválido:
c:\user\emerson machado\android\sdk
Acima o caminho de instalação possui um "espaço" e por isso se torna inválido, outro exemplo de caminho de instalação inválido:
c:\user\émerson\android\sdk
No exemplo acima o caminho de instalação possui uma palavra com caractere especial e por isso se torna inválido.
Como corrigir esse erro?
Abra o seu Android Studio na tela inicial e vá até a opção configure: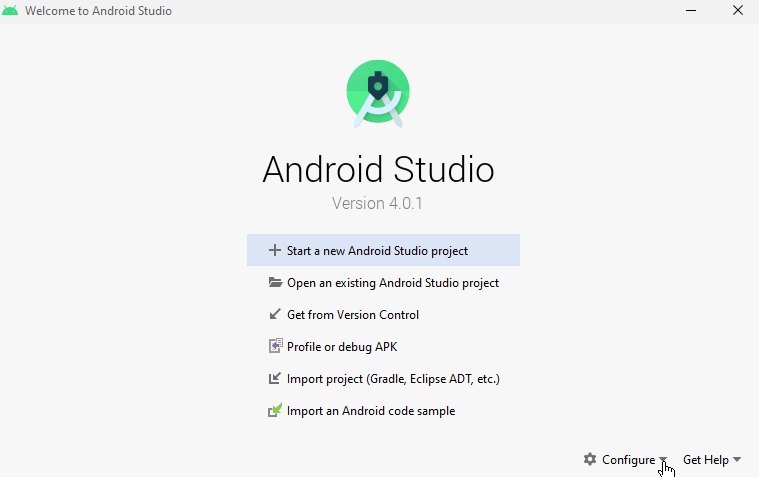 Depois clique em SDK Manager:
Na próxima janela que vai abrir, vá até a opção Android Sdk no lado esquerdo: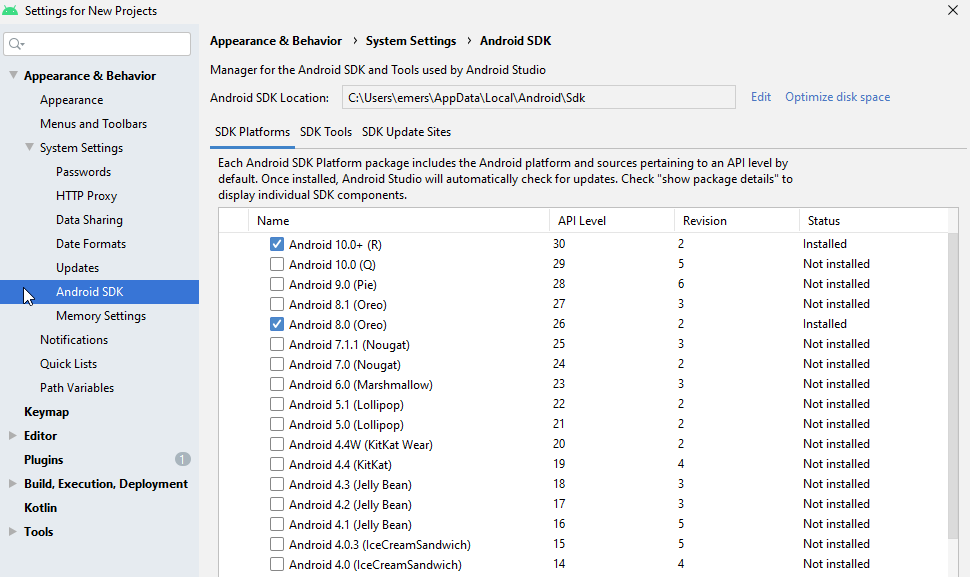 E na parte superior em Android SDK Location verifique se está tudo correto de acordo com o que foi explicado:

Caso o caminho do SDK não esteja de acor você pode editar o caminho clicando em Edit e escolhendo um local de instalação adequado.
The application could not be installed: INSTALL_FAILED_USER_RESTRICTED
Esse erro geralmente está associado ao privilégio de usuário do sistema.
Para corrigir esse problema verifique se seu usuário é possui privilégios de Administrador ou então execute o Android Studio como Administrador, para fazer isso é bem simples:
Primeiro clique com o botão direito sob o ícone do Android Studio:
Procure pela opção "Executar como administrador" e clique nele:
Pronto, seu Android Studio agora possui acesso administrador, vale ressaltar que o erro pode ser agravado por outros fatores já mencionados aqui nesse artigo, por isso recomendo que você verifique todas as dicas.
Unable to install Intel® HAXM
Esse erro está diretamente ligado ao seu processador. Alguns modelos mais atuais da linha Intel possuem uma tecnologia de virtualização que auxilia no desempenho na hora de utilizar máquinas virtuais.
O emulador do Android Studio (AVD) é uma máquina virtual, e se você recebeu essa mensagem é porque (provavelmente) você possui essa tecnologia no seu computador porém ela está desativada.
Para ativar a virtualização você precisa desligar seu computador e ao liga-lo novamente, na primeira tela (preta) você deverá pressionar a tecla del (ou delete) do seu teclado para acessar a sua bios. Obs: O modo de acessar a bios varia de modelos de computadores recomendo que pesquise no Google – Como acessar a bios do computar "modelo ou série do seu pc".
Se tudo correr bem você verá uma tela semelhante a essa: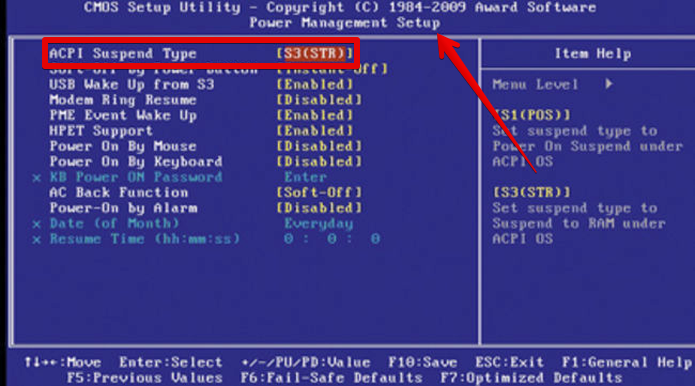 Caso seu PC seja mais moderno essa tela poderá ser mais interativa tendo até cursor do mause para facilitar a navegação:
Uma vez dentro da bios tome bastante cuidado, pois uma configuração indevida poderá instabilizar o funcionamento do seu PC.
Procure pelo recurso VT-X ou virtualization, geralmente esse recurso fica na guia Advanced ou Avançado:
Depois de ter ativado é só salvar as configurações e voltar a utilizar o Android Studio normalmente.
Sistemas operacionais obsoletos
Outro erro muito comum é a utilização de sistemas operacionais que já perderam suporte, como por exemplo o Windows 7.
Por estar obsoleto, o sistema deixa de receber bibliotecas importantes para o funcionamento de IDE's modernas o que pode acarretar vários e vários erros sem nenhuma solução.
Por isso recomendo que utilize a versão mais recente do Windows 10.
Você pode baixar uma iso no site oficial clicando aqui.
Bibliotecas adicionais da Microsoft
E se mesmo utilizando um sistema operacional atualizado os erros persistirem, recomendo que baixe um pacote de bibliotecas adicionais da Microsoft que tem ajudado a solucionar a maioria dos problemas.
Exclusivo Para Iniciantes…
Hoje foi dada a largada para o curso dos iniciantes em Android, o Android Express.
O Android Express é um treinamento 100% online para que você tenha foco, clareza e entre com o pé direito na sua carreira como desenvolvedor Android, criando aplicativos expressivos como o próprio Instagram e Netflix!
Ele ajuda aspirantes a programadores mobile e desenvolvedores de outras plataformas a conseguirem o seu primeiro trabalho na área mobile e começarem a ganhar mais de 3 mil reais criando aplicativos.
Quero Conhecer o Android Express ➜ CLIQUE AQUI!
Projetamos o Android Express para colocar os iniciantes na direção certa com objetividade.
Hoje, o ADP-Xp é um projeto com potencial de impactar os seus entrevistadores ou clientes. Isso porque ele não te ensina a criar apps bobinhos. E sim, criar aplicativos expressivos do mercado como as funcionalidades ricas e elegância do aplicativo Netflix e Instagram.
Por um tempo limitado você pode ter acesso a esse treinamento junto ao bônus Marketing de Aplicativos. Um e-book com mais de 100 páginas para você aprender a encontrar ideias rentáveis e monetizar com estratégias matadoras.
Um treinamento projetado para novos desenvolvedores Android.
Abs,
Quero Conhecer o Android Developer Express ➜ CLIQUE AQUI